Share your discoveries
Please help us spread the word about Record Hunter and the thousands of FREE historical and genealogical records we provide...Use the social media buttons on every page that interests you.
Search Historica
Visit Historica to search over 100 indexes to 1 Million+ birth, death, marriage, obituary, estate, naturalization and military service records. Searching is free, we offer digital copies of the indexed documents for $10 and items are usually delivered within 24 hours.
RACHEL BENDER PROPERTY SALE.
From the Cambria Freeman APRIL 15,1869
VALUABLE PROPERTY AT PRI-
VATE SALE -- The undersigned offers
at private sale a HOUSE and FOUR ACRES
OF GROUND, with Stable, Outbuildings, a
Stone Spring House, a lot of choice apple and
cherry trees and a well of excellent water on
the premises. For further particulars apply to
the subscriber on the premises in Carrolltown
borough. RACHEL BENDER.
Carrolltown, March 18, 1869. -2m.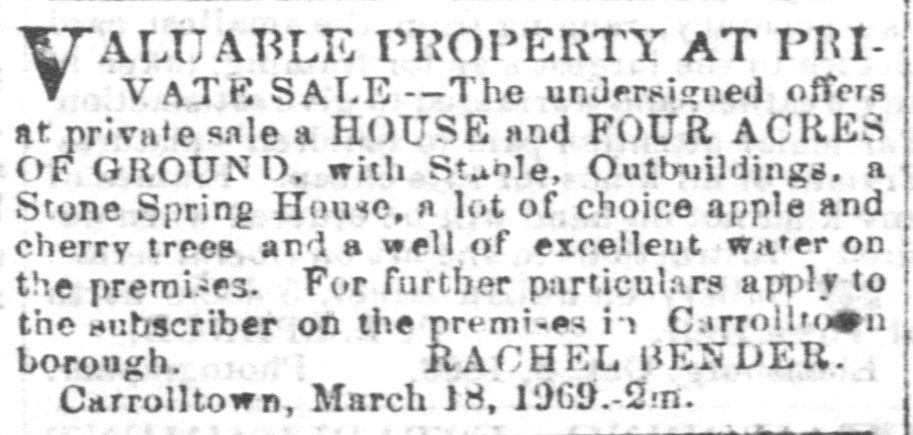 Keywords/Tags: Rachel Bender, Cambria Freeman, Cambira County, Pennsylvania